Safety Leader Survey: Here Are Their Tips For OSHA Compliance And a Safety Culture
Regulatory compliance is not the same thing as having an effective safety culture. But citations are expensive, with or without a safety culture. For the September/October issue, Grain Journal asked three safety directors at state grain and feed associations for their top tips for preventing Occupational Safety and Health Association (OSHA) violations.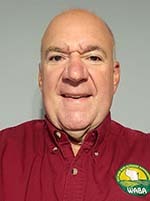 Jim Nolte
Safety Director
Wisconsin Agri-Business Association
Madison, WI
"The best way to prevent an inspection is by keeping out OSHA in the first place. A lot of the OSHA inspections are driven by employee complaints. Elevators should be communicating with employees to find out about problems before they are reported. If employees bring up safety concerns or identify potential hazards, they should not be ignored. Managers should look into them, openly discuss those issues with employees, and tell them what actions will or will not be taken.
"If employees feel confident that their company is concerned about their safety when they bring up issues, and those issues are handled and addressed adequately, you're much less likely for those employees to call OSHA.
"Also, make sure that you have thorough and comprehensive written preventive maintenance and housekeeping programs in place. Be sure that you're documenting all the activities that are done within those two programs.
"Based on the most recent data from OSHA, preventive maintenance was one of the most cited sections of the grain handling standard, followed by inadequate housekeeping programs. If you take a look at which section in the standard is getting the highest penalty by OSHA, preventive maintenance had the highest average penalty at around $58,000 per citation. Housekeeping was second at $54,000 per citation.

"Preventive maintenance programs and housekeeping programs are the two big areas related to dust explosions. If employers have good programs and are following them, OSHA views them as being explosion prevention programs as well. If your housekeeping program is good and employees are keeping the dust under the required levels, then there won't be enough dust present for an explosion. If your equipment is in good operating condition, you're not going to have bearings overheat or belts slip off and start rubbing and generating heat that could cause an explosion.
"I believe penalty amounts are creeping up because OSHA is becoming more sensitive to the explosions that are occurring."
John Lee
Director-Safety, Health, and Environmental Services
Grain and Feed Association of Illinois
Springfield, IL
"When OSHA visits your facility, inspectors are looking for hazards. A lot of people think they're looking for violations to standards, but they're looking for hazards primarily, and then they try to find the standard that fits that hazard. So if something looks unsafe, it probably is, and you should fix it.
"If OSHA is going to cite you for something, it must answer yes to four questions:
• Is there an exposed employee?
• Is there a serious hazard?
• Does the employer have knowledge of that hazard?
• Is there a feasible way to abate it?
Take standing right behind a sweep auger, for example. Is there an exposed employee – of course. Is it a serious hazard – yes. Did the employer have knowledge – yes, because the employer ordered it. Is there a feasible way to abate it – yes, because OSHA thinks there are plenty of zero-entry sweep augers available.

"In my opinion, the low-hanging fruit for OSHA inspectors is safety guarding. They want to make sure everything's guarded. For example, V-belts must be six-sided: top, bottom, front, back, and two sides. If you can stick your finger between the guard and belt, it's not guarded well enough.
"Overall, to avoid OSHA violations, make sure you've trained employees, especially on bin entry.
"The facility itself is just a small part of the inspection. Another crucial aspect of an OSHA inspection is what employees tell them in interviews. What the company has documented may not always correspond with what is being said in the interviews."
---
GHSC Webinar Recording: Machine Guarding - Locate and Fix Hazards ... Presented by John Lee (March 29 - 57 min.)

---
Dave Nelson
Safety and Health Director
North Dakota Grain Dealers Association
Halstad, MN
"Hazard analysis is one of the most important ways to avoid OSHA violations. An essential part of the safety process is workplace evaluation, whether by an in-house program, outside consultant, or insurance adjusters.
"It's important to understand and monitor your business and its needs, because things change quite frequently in the grain industry.
"Training also is required for OSHA compliance. Having both hands-on and classroom training, even if it's just a few minutes at a time, are as important as having big meetings.
"It's important to conduct audits of your company's safety training to make sure it is being performed correctly and employees are learning and retaining information."