Safety Survey: Check Out These Best Practices From State Grain and Feed Association Safety Directors
From the September/October GRAIN JOURNAL
What individual items are the most effective practices in making grain handling facilities safer workplaces for employees? Grain Journal asked three safety directors at state grain and feed associations to name those items from the top of their lists.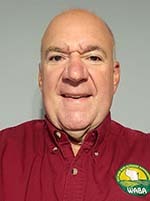 Jim Nolte
Safety Director
Wisconsin Agri-Business Association
Madison, WI
"My top best safety practice is proper engulfment prevention by implementing a strict no-entry policy until the grain has reached its angle of repose, when the engulfment hazard no longer is present. Also, make sure employees are trained to identify the different types of engulfment hazards. These could be bridged grain, grain hung up on the sidewalls, or towers/columns of rotten grain, for example.
"Many engulfment scenarios that took place this past year could have been prevented very easily if the employer had a policy to make sure employees stayed out of the bins when those situations were present. It's up to the companies to have a plan in place when those situations arise, so employees know exactly how to address the problem and empty the bin safely.
"Second, I don't think a lot of companies consider the explosion potentials that exist at grain elevators and feed mills. I recommend to our member companies to have someone who is trained/certified perform a hazard location analysis to determine the areas of the facility that require protection from combustible grain dust. Then, take a close look at the equipment installed in those areas – wiring, light fixtures, etc. – to identify what equipment is rated properly for those areas and which equipment is not. Next, come up with a plan to eventually convert those older pieces of equipment so that those areas are safe.
"Should there be a situation where dust is emitted into the air, you can be assured that all the electrical equipment in that area is rated properly to prevent any possible explosion.
"The Occupational Safety and Health Administration is a little bit sensitive to those two big areas – engulfments and combustible dust – due to some of the incidents that have occurred over the past few years, and they are looking more closely at them as a result."
John Lee Director-Safety
Health and Environmental Services
Grain and Feed Association of Illinois
Springfield, IL
"In my opinion, lockout/tagout procedures are the most important best practice of all, because it's the basis of all bin entry and maintenance.
"Also, it's important to remember that safety is important even when we're busy. Safety is always a joke until somebody gets hurt.
"Another best practice is to teach employees how to evaluate hazards in grain bins. People assume they know what's dangerous and what's not.
"Don't assume employees are aware of the hazards that seem obvious to you. Not everyone knows the dangers of grain dust. If we don't tell them, they'll grab a torch and start welding without housekeeping first. A lot of employees today don't have an agriculture background, which can be dangerous because they likely don't know all of the dangers associated with this industry.
"On the flip side, some people grew up with the hazards and don't fear them anymore, which is another problem. Just because we've always done it one way doesn't make it right. So you have to educate people on the hazards and train them to identify and avoid them."
Dave Nelson
Safety and Health Director
North Dakota Grain Dealers Association
Halstad, MN
"One of the most important best practices is creating a safety culture. In our industry, we have a go-go-go mentality, and sometimes productivity is prioritized above safety. It's important to establish a safety culture putting safety at the forefront.
"We always tell our members that 'Safety is not just books sitting on a shelf in case you need them; it should be done every day.' It's something that we should practice.
"Having everybody involved in safety culture, from management all the way down to laborers, is very important. When we're talking about safety culture, there is no chain of command. It's everybody's job and responsibility.
"Accountability is another important aspect of establishing good safety practices. It goes back to the idea that everyone is responsible for safety. If something is seen, or if something needs to be done, action must be taken. Everyone, including managers and supervisors, must follow suit.
"Another best safety practice is involvement or engagement. It's about having employees involved in finding out about best safety practices, what policies are in place, and what needs to be done to follow them. It's about talking to people and working with them to develop plans and procedures. If you can make it more effective and easier for them to handle, it's much more likely that people will stick to it."